Actionable Tips to Starting With Online Business
Can you really make money blogging? 9 realistic ways Bloggers make money
To make money blogging is what anyone can do, but you must have build a good online presence, search engine visibility, commitment to drive traffic and creating contents that are interesting and engaging. Bloggers make money online these days easily after fulfilling the above mention criteria.
In this guide, we'll look at how to start a blog, what to blog about, how you can increase your blog traffic before diving into ways you can make money blogging – we'll then round up with some of the biggest monetization challenges.
This guide is a solid action plan that'll get your blog started to make money and grow it to a benefiting small business from your living room.
Read how you can improve your online presence for your Blogging business and ways you can effectively build online presence.
How to start a blog and make money blogging
Blogging may seem worrisome especially if you don't have the techy skills and know-how – but to earn money blogging is another course you must learn, but reading this guide to the end will get you started. For you to start a blog there're two main choices to choose from;
Types of Blogging Platform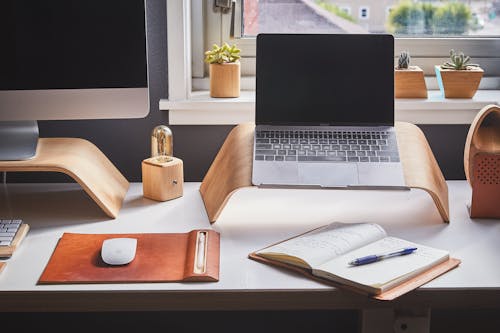 Let me walk you through the two most popular blogging platforms, and get you to know their pros and cons – so you don't make any mistake while taking your decisions for your blogging career.
The free blogging platform
The paid blogging platform
Free blogging platforms
This is a blogging platform that's absolutely free for those that just want to blog for fun and are not interested to make money from their effort.
Pros: It is very easy to set up and it's totally free.
Cons:
You can't earn money from these platforms.
You have limits to which you can customize and upload videos and images.
Your URL is configured to be a sub-domain – like websolutionse.blogspot.com or websolutionse.wordpress.com.
Your blog can be deleted at any time.
Your blog will have a storage limit.
Most of these platform will permit you blog for free, and that's because they're very easy to use and set-up. If you don't want to make money blogging, then these free blogging platform is for you.
Put this in mind, these free platforms are limited to thing you can do with it.
On the other hand, if these things don't pose a problem to you, here's a fast breakdown of the best free online blogging platforms.
Best blogging sites
WordPress.com – This is the free blogging site version of WordPress that's very easy to make use of. When you blog on this site, WordPress place ads and branding on your blog site without your consent. Your blog URL will look like mydomainname.wordpress.com.
Blogger – This is Google free blogging site anyone who has fun for blogging and not ready to earn money blogging. It's really easy to set up and has a lot of features if you chose to include any. Your URL looks like domainname.blogspot.com.
Medium – Medium is another free blogging site that's base on writing than design, mostly used by journalists, experts and writers. It's a great platform to share your passion in writing to the community, but you can't make money and difficult to build a brand with it.
Build your own blog
WordPress.org – This is the paid version of the WordPress, it's as easy as the free version in setting up. This is best for enthusiastic bloggers and those looking to monetize their blog.
Pros:
You are in complete control and can manage the design and customization,
Your own custom URL
You also have ability to use adverts and affiliate marketing links so you can earn money from it.
Cons:
The only cons are that you pay for your domain name and the hosting services; you can start building your website now.
If you don't have the coding (HTML & CSS) skills, don't worry – WordPress has made is very easy to build website these days. Get started with a discounted offer from Bluehost, for every of my readers.
With your personal site, you could create a personal brand using your domain – you have no risk of your site having to be deleted by the blogging platform – because you own it wholly.
With the paid WordPress blogging platform, you can get a whole numbers of beautiful customizable themes from which you can choose from.
Ensure to go for a simple and responsive theme. You can read my post on how to choose and customize your WordPress theme with ease and make your site standout.
The most important aspect you must pay attention to after you've started a blog is choosing the right blog niche. The right blogging niche can make you an authority in your industry and let you make money blogging.
The biggest blogging mistakes new bloggers make is starting a blog with the wrong niche and not doing something different.
How do I find a topic for my new Blog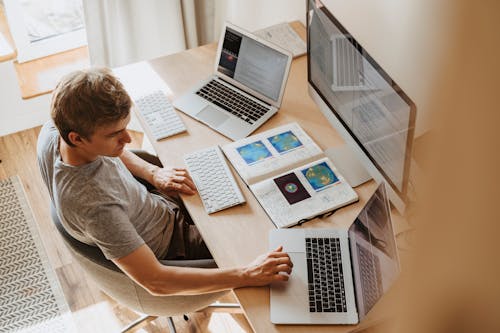 Before you can start making money blogging, it's important you understand how to get topics for your blog. Let me guide you through the best way to find a topic for your blog:
Researchat other blogs – Let this will your first call to action. Check what's trendy, important and what's missing. Find what's breaching in the industry and fill it.
Let Google be your friend – Make suggested searches, related searches and what people ask on Google search your basic keyword tool and get the best topic for your blog.
Look for common FAQs on forums – Forums are one of the best places to looking Frequently Asked Questions – like – what do they need advice on, what solution are they looking for. All these will help you create post that'll match the topic for your blog.
Follow latest trends – What topic is trending on social media? Trending issues is a good pick for topics on your new blog. Be amongst those that will provide the best solution to trending issues – you can establish yourself as an authority through this means.
Discover your own interests and passions – Discovering your interest and passion is the key to blogging. There's no need for blogging when you have no interest in it. This is because you get worrisome when you face any challenge – Blog about what you love and have interest in.
Related Resources: How to Write a Blog Post for your blog and Blogging SEO strategies that'll help increase your traffic.
How to drive traffic to your blog
After you've created your blog, then come to picking topics for your blog post – after which the main task comes in – How to drive traffic to your new blog.
The amount of traffic to your blog equals to how you earn money – so for you to make money blogging, you must learn how to drive traffic to your blog.
For you get traffic to your blog fast, here are the most excellent and easiest means to get more readers for your blog:
Get traffic on social media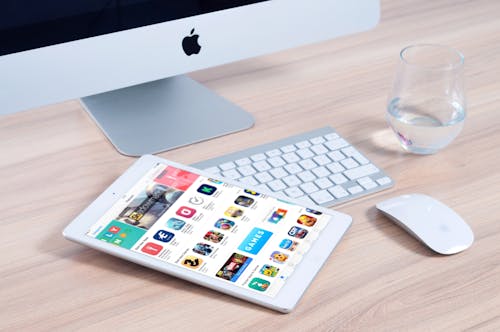 Social media is a great platform to get traffic – almost every business has social media accounts where they update about their business each day. You can start to make money blogging via the traffic from this platform.
You can set up pages or account on Facebook, Twitter, Instagram, Snapchat and LinkedIn. Create these accounts with related colour theme to your blog so your brand is dependable and straightforwardly recognisable.
Use your social accounts to distribute new posts and attach a label to fellow bloggers, influencers, companies who may want to share your content and so it can reach a larger audience.
You could also play at paid advertising to assist your blog reach a wider view, or run a campaign to generate more likes. As your followers' increases, continue to engage by posting regularly – updates on what's trending in the industry and new blog post.
Connect with other bloggers
Getting to know other authority and influencer bloggers in your industry is another way of driving in traffic to your blog. Technically, you are in competition with each other, but you will be amazed at how this community will be of help to your blog.
A lot of bloggers has on their site a 'link page' where many of their friends within the community get a backlink. This backlink is very beneficial to SEO (Search Engine Optimization) – ranking well on search engines.
Interacting with other bloggers and help distributing their content can also return a favour of doing same to you. This could lead to collaboration.
This can also boost your traffic and establish you loyal readers – letting you make money blogging.
Replying to news stories on your blog
Replying to stories from the news that's connected to your blog niche can work out a great channel for great exposure – this is called NewsJacking.
Let me say, if you are writing about finance and money management, if there is latest news about investment in estate. You can write how people can invest an average of $1000 a month in estate management and earn big in return.
 You can make use of the social media with some important hash tags, discuss the topic, and connect with relevant news casters for important comments. If you're great at your niche, you would be connected.
Create ever-green content
To reach new market and to increase audience you need to create quality and ever-green post that'll drive traffic to your blog monthly. Though writing great blog post takes quality time and research, but the main factor behind quality and engaging content is writing hot and highly searched for topics that relates to your blog niche.
At the time you get you blog set-up and running, and then you can start looking for ways to monetize and make money blogging.
Can you really make money Blogging?
Yes, you can earn money blogging – but you must first build your readers with trust, confidence and quality blog post – if all these are put in place, then making money by blogging will be easy.
You can start making money blogging with these best and easiest means:
Affiliating marketing is the process of promoting or adverting companies product and services on your site via links and in turn earn money as commission each time a reader buy or click through to the recommended site to make a purchase.
Bloggers make money by adding affiliate links into the body of their content. So any time a reader visits the website you're promoting via the link, you earn money – this money is to appreciate you back to referring people to their website.
These are the best affiliate programs that you can sign up with and start making money from:
Bluehost
Shareasale
SEMrush
Clickbank
Amazon
You can sign up with Shareasale and start recommending products and services for your audience and get connected with a lot of affiliate programs that best suit your niche.
The main point is to be original and factual with affiliate marketing – create quality article and reviews that's honest.
2. Banner adverts (Google AdSense)
Another easy way you can make money blogging is to sell advertising space on your site to companies that relate to your audience. You can place these ads banner anywhere on your site – though ads are normally placed at the top bar or at the sidebars.
You can earn money in either of these ways:
CPC – This is always called cost per click, which means you're paid anytime your reader(s) clicks on the ads.
CPM – The cost per thousand is a method of payment where you earn money each time the ads get a '1000 impressions'.
You can start making money from your blog by creating an account with Google AdSense.
3. Offer advertorials and sponsored content
Another way to make money blogging is by offering sponsored content or advertorials opportunity. This is another form of paid-blog-post.
Let say for instance that Apple launches a brand new iPhone and you have a Tech blog, they might offer to pay you to write a review about their product. You may include an affiliate link either on top or at the sidebar.
But you must have a strong audience to be able to start making money blogging with this strategy. At the time you've built a large audience, companies or brand will sometimes approach you to for sponsored posts.
4. Social media sponsored posts
Social media sponsored posts is getting paid for writing sponsored posts on social media platforms. You'll get attention from companies or brands if you have a strong social media presence.
Some bloggers make money from social media sponsored posts. You get to charge brands or companies for every post or re-post – the price for this post could be on a high side.
For you to start making money blogging via this method, build your followers first on social media – the volume of followers you have is considered by brands as proof that people will love their sponsored posts too.
5. Guest blog posting for media outlet
Guest blogging is a method of blogging where you write article for brands or companies – depending on the agreement – either for free (for getting brand awareness and traffic) or for paid service.
Big brands that have blog of theirs can connect with you if you're an authority on a particular topic, asking you to write article for their site and get paid for it.
High authority bloggers uses guest blog posting to earn extra money blogging – this is because, they've gain trust and confidence in the industry.
6. Promoting your blog to Big Brands.
One rare truth is that, there are now agencies exclusively in charge of advertising bloggers to big brands. You could start making money blogging by working with agencies for promotions. But you can also achieve this when you have a large volume of follows from the beginning.
You earn money through agency fees – which are insanely high – which means it's only the biggest companies that will be able to work with you and the small ones won't.
Depending on the category of blogging industry you're looking at, this could be to your benefit or maybe not– for instance, tech blogging, the agency fees might put check on you from working with the small sovereign companies you in actuality want to promote.
7. Selling digital products
Selling digital products like – eBooks, courses, video tutorials and workshops are all ways monetize a blog and start making money blogging. Many bloggers make money selling digital products on their blogs.
For you to make this method work-out, you must have built trust, confidence and must be good at what you do – your content should also speak well about your knowledge, value and credibility.
8. Selling blog's newsletter space
This is also an opportunity to make money from a brand by selling either ads space or a mention in your weekly/monthly newsletter. Though this will take little time to do, and you could get to a earn money for it. However, you'll need to build up a respectable volume of mailing list for brands to regard this.
9. Promote your skills and business with your blog
Anotherway to make money blogging is by promoting your skill, knowledge with your blog, or get employed by an employer – either as a digital marketer, copywriting, website design or whatever your blog's industry is.
You can get your blog set-up as a personal profile – that's if it's a personal blog, show your skills and hopefully get a good job out of it. One truth is your blog is a perfect space to let your readers know what you're offering and earning money blogging.
Let's says your blog is the same as your personal business, and telling your audience and potential customers that you can run your blog successfully – you're letting them know you're an entrepreneur and got what it takes to be successful.
You need to have a proper blogging strategies and SEO plan for you to make your blog a money making blog. Don't be deceived – to earn money blogging takes time (at least 6-7 months after you've started your blog), this is after you've build traffic and trust – that's the truth.
Though many bloggers make money every month from their blog – that's achieved after a lot of works, time and blog promotion strategy.
Monetization Challenges.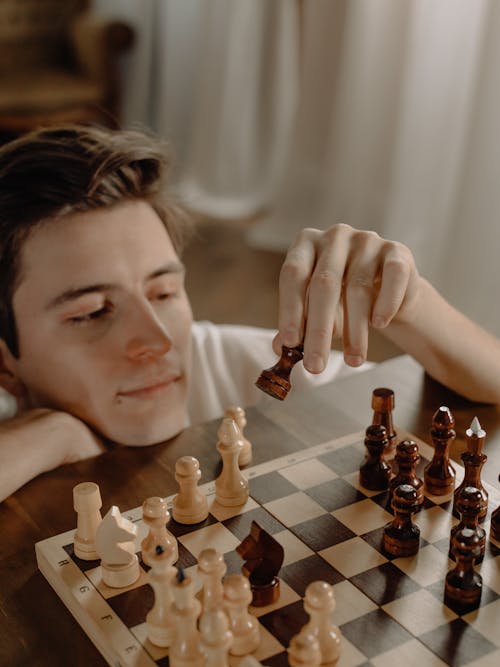 Getting the opportunity of having your blog become a full-time money making blog, you must have plenty money income channels from selected sources. Getting to earn money blogging monthly, you need time and it's dependent on the volume of traffic coming in to your blog.
The more audience and readers you have the more your blog earns advertisers.
Another big monetization challenge most bloggers face is competition. You much make a solid research on the topic and keyword for you to rank on search engines.   
Its worrisome contending with so many bloggers in the same industry – but you can stand-out if you have your style, uniqueness and much more is your passion and dedication.
If you're not committed and passionate, you can't succeed in blogging needless saying making money blogging.
Is it realistic to make money from blogging?
From this guide on how to make money blogging, we've examined many areas that can help you monetize your blog.
First we pointed to the types of blogging platform you can choose from and start blogging then we went ahead to look at how you can find a topic for your new blog, as this topic will help your blog stay on point.
Then we examined how you drive traffic to your blog –the amount of traffic to your site determines the amount of money you make blogging, we also look at this general question "Can you really make money Blogging?" And we concluded that it's very possible to blog and earn money.
And from what we've looked into, yes is the big answer; however the amount of money you make from blogging varies. This is how monetization is from the beginning; however as time go, you can do very well.
Earning money from a blog takes time and depends on the amount of traffic. The amount of readers you have equals to how attractive you will be to advertisers.
To start making respectable money blogging, consider having many channels of income source and other ways.
If you have other ways one can make money blogging, you can share with other bloggers in the comment box, lets know your own source of income while blogging.
If you find this guide educative and engaging, please share with families and friends. Thank you.
Originally posted 2020-11-10 21:05:24.