Customize Your WordPress The Right Way: Ultimate Guide(2021)
A Step by Step Guide to Customize your WordPress Blog
WordPress blog theme is widely used by most bloggers,
In this post, I will guide you closer to managing your WordPress blog.
You will learn how to use the WordPress(The WordPress front and WordPress back ends ).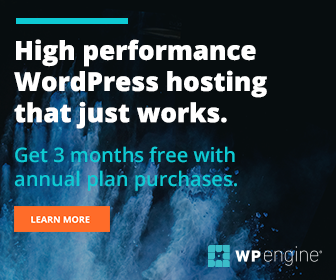 Want a premium wordpress theme for your blog.
Visit these premium themes.
And how to customize your WordPress blog, how to navigate through dashboard and toolbar, make design and layout changes.
Let me quickly explain the basic features of the WordPress.
I suppose you have created your blog on WordPress, and if not, you can go through my post on how to start you blog this year.
Sign up for a WP Engine plan and receive the Genesis Framework and 35+ StudioPress Themes free!
The WordPress front and WordPress back ends
The WordPress platform consists of two areas: your blog's front end and back end. The front end is what your visitors will see when they arrive to your blog.
Lots of the customization performed in the back end will be evident on the front end.
Such as theme customization, plugin functionality enhancements and the content you publish.
There are also activities that can be performed by you and your visitors directly from the front end of the WordPress blog.
Also included is the commenting and social sharing.
The back end, which is the WordPress dashboard, allows you to completely manage your blog's content, community, functionality and design.
Your WordPress is accessible only by users who you have allocated and assign an account on your WordPress blog.
In order to access your WordPress dashboard, you need to type: yourblogname.com/wp-admin in the address bar of your browser.
And log in using your WordPress username and password.
Your WordPress's Dashboard is the focal point of your blog organization. It is made up of three main parts:
left side menu,
top toolbar
middle section.
The left-hand column:
The left-hand column of your WordPress dashboard is where you will discover all of your admin preferences.
And where most of your resourceful effort will be concentrated.
This column includes menu options for each of the following functional areas:
Updates
You will find the updates to your WordPress platform alongside your plugins and themes you have installed.
Posts
This is where you view all posts.
I mean your blog content you will be publishing later on, other sections are: add a new post, view and create categories, view and create tags.
Media
The media section is where you view your media library (images, documents and other file uploads) and upload new files.
Pages
This section is where you view and add new static pages to your blog.
Comments
The Comment manager is where you will accept or remove fresh comments posted by your readers on blog posts and pages.
Users
This is where you manage users, add new users and update your WordPress Profile, that is your name, password, and details.
Tools
Here you can import and export content to and from your WordPress blog.
Settings
This is where you edit your general blog settings.
Also writing settings, reading settings, discussion (comment) settings, media settings and permalinks (URL set up for your WordPress blog).
In addition to the general menu items in the left hand column mentioned above,
You will also find menu options for plugins that have been installed.
It depends on the plugin's purpose and coding.
The plugin's settings can be added to any standard menu (posts, pages, comments, appearance, plugins, users, tools or settings) or as a new menu item someplace in the left-hand column.
Plugins
The plugins is where you find updates to the WordPress platform end to end with plugins and themes you have installed
Appearance
Appearance is where you manage themes,
2. Customize your blog design manages widgets,
3. Menu items and edit your blog's header
A CLOSER LOOK AT RESPECTIVE TOOLBAR OF YOUR DASHBOARD
Updates
WordPress, like any other popular CMS, (content management system).
Publishes both minor and major updates on their platform.
In order to announce new features, fix bugs and increase security.
Some time ago, you would be granted the choice to update to the latest version of WordPress through your Dashboard.
This is by using a one click install method or by downloading the most recent version and installing it yourself.
For anyone who has WordPress 4.3 or above, updates to the main WordPress platform are automatically installed on your website.
You are still liable for updating your plugins and themes when updates become obtainable.
If you do not want WordPress to spontaneously update the main of their platform.
You can discover guidelines on how to design automatic updates in the WordPress Codex.
Posts
The Posts menu lets you to regulate the new content you add to your blog.
Blog posts are published on your blog in descendant order (latest first). The post menu contains;
All Posts
This is the list all of your posts in the dashboard.
You can use the inventory to swiftly edit single or several post categories, tags, status, author and ability to comment.
Categories
The section you assess all of your categories, edition is of error done and add new categories.
Add New
This is where you can add your new post to your blog.
Media
At the media menu, the Posts menu allows you to regulate the new content you add to your blog.
In the Posts menu, you will also find the subsequent selections:
Add New
The Add New is the section that helps you add new media to your WordPress blog.
Library
The library is the column where you can view all of the media uploaded to your WordPress blog.
Pages
Pages provide static content or information to your readers.
Standard pages that WordPress bloggers use include: About, Contact, Advertise, Products, Services and Resources.
The subsequent selections are accessible on the Pages menu; you will find the following options:
All Pages
This is where the list of all your pages in the dashboard. You can use the inventory to quickly edit single or multiple pages' status, author, parent, template and ability to comment.
Add New
The Add New in the Page section is the part where you can add new pages to your blog.
Tags
This is where you view all of the keywords your posts are tagged with, edit them and add new pages
Posts and Pages Comparison
The contents will be displayed in pages and posts.
While they somewhat similar to each other, they aid different purposes and have different behaviors.
They both have the following features in common:
1. A title/headline and specific content.
2. Meta information which contains the author, date of publishing, etc.
3. The features can be added, deleted, updated or edited.
4. Available for the whole world or only a limited number of handlers according to your selection of settings.
5. Both can contain whatsoever, from simple text to media-rich content (video, audio, photo, links, etc.).
6. The two can be improved or stretched by the use of plugins.
The difference between your posts and pages are:
• Your pages are normally not a part of your essential blog's content.
• Your posts are part of your main blog's content. The post you publish will appear up as new update contained in your blog and your RSS feed.
Rich Site Summary:
This is a web feed used to dispense information from your blog to subscribers.
Comments
The Comments layout is the finest method to bring about interaction between you and your readers.
It allows your readers to comments, ask and provide feedbacks on the topics.
The comment layout lets you and your readers to stay tied up with the community and intermingle about your exact niche market.
Most WordPress themes come furnished with comment layout functionality.
On the other hand, it is your decision or choice to engage with your readers.
And raise their spirits to leave comments on your blog.
Accept them at the appointed time and respond to them as desired.
In the Comments section, you will have the ability to moderate comments, including approving them, marking them as spam or deleting them entirely.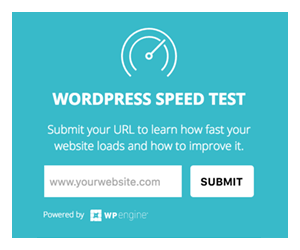 Appearance
This menu is where most of the activity of changing the design and layout of your blog will take place.
Here you can search for and install new themes and make additional customization to your blog's header image, colors and background.
In the Appearance menu, you will find the following options:
We're presenting options that are commonly available.
Keep in mind that options will vary, depending on the theme you choose.)
Themes — This is where you can search for themes on the Word-Press network or install themes you have downloaded from elsewhere.
We will talk about theme selection momentarily.
Customize —Dependent on the theme you have chosen; you will be able to use the Customize segment to make changes to the theme's design in a visual editor.
Things that can be customized comprise of Title and Tagline, Color, Background Image, Static Front Page, and Featured Content.
Widgets — Widgets layout are boxes you can improve to a number of parts of your WordPress blog.
It depends on the theme you have selected, this can consist of the homepage, header, sidebar and footer.
Adding of widgets is a guileless job, and it works by means of a drag & drop building practice.
The widgets can also display a social media links, a search bar, subscription links, about text for the blog, most recent posts, most recent comments, links to other blogs you like, and so on.
Menus — Well, this depends also on the theme you have selected; you can generate one or more menus that will seem horizontally ordered in your header.
Header — The header you may have is dependent on the theme you have selected;
Upload a photo at a specific size (your theme determines that for you).
It will be revealed at the upper part of your blog.
Background — Though not all themes come with this features, it depends on the theme you have picked.
You can modify your background colors and upload an image to change your own background image.
Editor — The editor is for expert users and includes coding understanding.
It gives you the alternative of editing theme code for a particular functionality and design modifications.
Conclusion
For the reason that your visitors will be able to instantly see any changes that you save in your theme's code.
However, it is commonly good to edit copies of your files offline.
Test and upload your modifications when they are certified.
It could be you are trying to use the editor.
Constantly make sure you are backing up recent version of your WordPress blog before editing your files.
In case there is a difficulty, You can at all times upload a preceding version of the code to fix it.
Originally posted 2020-05-04 00:55:14.