Blogging Tips
Getting The Right Blog Theme For Your Blog: The 4 Authentic Approach.
To choose the right blog theme for your blog is the foremost thing your blog's front-end requires, and this is a Step-by-Step To Choosing The Right Responsive Blog Theme.
It is the face which is the design and layout for your blog.
This is after you have created your blog, and if you are confuse on how to create one you can read how to create a blog this year
Should you need great deals off your domain, check Namecheap.
Exclusive: up to 74% off on top domains at Namecheap!
Your desire is to create an atmosphere that is both attention-grabbing and practical.
Ultimately, what you want is for your visitors to without difficulty access the contents on your blog.
Blog Theme and Layout
The truth is you wouldn't want visitors or readers to be demoralised by the kind of blog theme you have chosen or the non-intuitive and unworkable way in which your information and contents are put on show.
Your blog theme can cause immediate doubt of your instant approval.
You can start to explore for a blog theme the moment your WordPress platform is installed.
The appearance and impression of your blog depend on the theme you decide on.
Most of readers will at the start notice the general appearance of your blog, before even thinking of looking at the content you have are about to publish.
So take a good time to choose a theme that appearances great, but also blends with the unique contents' need.
Note, the default blog theme that originates with your WordPress blog installed is Twenty Sixteen — while it is a good beginners' blog theme,
You will want to select a theme that is more exceptional to your blog and compatible with your niche.
Below is a summarized checklist for selecting your theme by searching within your dashboard
1. Read the description of the theme
Most of the blog theme come with a little description of features and functionality.
By evaluating it, you ought to have an even knowledge if the theme ties with your requirements and how customizable it is.
2. Check the ratings of the theme
Widely held themes will have star ratings that are noticeable in the preview and under theme details,
The theme's developer should provide you a flawless idea on how worthy the blog theme is.
3. Preview the theme
You should preview the theme so as toget a knowledge of the generallook and layout.
4. Check for responsiveness of the theme
Look forward for a responsive design that will work on both desktop and mobile devices. This is actually endorsed by Google.
If you find a theme that takes your breath away, cool down. Once you install your choice theme, don't be surprised if it doesn't look quite right.
Your theme is just a skeleton of your blog.
To make it appealing, you'll have to fill in content (text, photos, videos, etc.). Earlier, we showed you how to add content to your blog.
Free theme;
In the quest in choosing the right theme, for many visionary beginner bloggers, the world is not enough.
The mass of free blog themes (no fewer than two thousand themes are accessible on wordpress.org does not please their exact desire for look and sensation.
Though there are two other alternatives you can take a look at, the premium and custom blog themes. But they acquire a cost, at times a minute one, at other times a huge sum.
For the most part, it is tough to pick the exact theme from such an extensive selection. I am doing my best to make that process easier for you.
Premium themes
These are produced mutually by single developers and devoted showcase websites.
Best homes for premium blog themes that are valued for checking consist of StudioPress, Elegant Themes, Themefuse, Thesis, WooThemes, Cssigniter Themes and ThemeForest.
The price variety for a single-use authorization varies from $30 to $500, subject on which premium blog theme you choose.
Custom themes
These blog themes produced by a specific developer (one who codes and design, or agency) who will either make special an existing theme or create a brand new theme for you.
Although, coming with specific advantages, they are not the perfect choice for beginner bloggers owing to their high charge.
The amounts to customize a theme varies from $500 to $2,000, reliant on the features you want.
Centered on my experience, I vouch for the following free and premium themes for new bloggers.
You can have access to 50+ WordPress free theme the link above
Astra This is a multipurpose WordPress theme that rose in popularity quickly and continues to dominate sales.
It's so appealing because it lives up to the hype. It's fast and extremely customizable.
This theme is robust and comes with several pre-built websites that you can select and launch fast
GeneratePress, GeneratePress is an outstanding theme, especially when being used with drag and drop editors like Elementor.
It's simple, sleek, and modern, allowing for just about any skill level to jump right in and start customizing.
The great news about GeneratePress is that any beginner could install the theme and start blogging within minutes
Hestia the theme has a simple, material design for quick setups and beautiful user interactions.
The responsive layout looks wonderful on all mobile devices, and the multi-purpose functionality ensures that all sorts of businesses can take advantage of it.
I would recommend the theme to startups and small businesses.
Premium themes
You can find different premium themes online from the resources pointed out earlier.
I recommend you to search the themes sequence from StudioPress.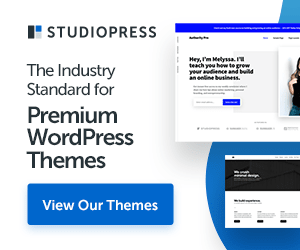 Their services and support are top notch and all of their themes are highly customizable.
Here are three blog themes that are suited for the blog:
Wintersong is a theme that carries an air of the bare essentials. Calm, minimal, and outstanding, it's versatile enough to work for all types of sites
Beautiful is a theme that shows a lot of attention to details— details you can customize to give your website a unique look
Modern Studio theme is bold, sleek and colorful. With a contemporary look that meets the needs of the passionate blogger
Advanced customization
Now, let us consider at the areas in your WordPress dashboard where you can do almost all of your customizations
Plugins
The plugins are a whole lot of code written which affect the arrangement of your blog, how it looks or feels.
The fact is they can add new functionality to your blog, extend your theme's know-hows, and customize your blog completely or in part.
Despite the fact that a prevalent number of plugins are free, there are plenteous that are accessible for a fee, built on their exceptional functionality.
List of suggested plugins for new bloggers
In the direction to save you time, I have carefully chosen more important plugins for your quick blogging requirements.
I have make sure they cover many features of your blogging understanding,
Improve the functionality of your blog and make it further professional and eye-catching to your readers.
Google Analytics — This is best choice when it comes to checking and evaluating your website traffic
Disqus Commenting System — This the best substitute to the basic WordPress comment system with innovative organizational and comment capabilities.
WP Super Cache — The WP Super Cache helps your blog with the loading time.
Akismet — This plugin is use to protect your blog from comment spam (although you won't need this if you go with Disqus for comments).
Contact Form 7 — This is a contact form with flexible email preferences. With this plugin, your visitors can contact you and probably turn out to be one of your readers.
YARPP — It Generates a related posts list at the end of each of your posts automatically to motivate people to keep on browsing your blog.
Authors Widget — This is a distinct method to display multiple authors and their activities on-site.
Yoast SEO — This is one of the most widely used SEO plugins, it is an extensive SEO plugin for your blog. The most vital out there for free.
Users
This section of the menu option lets you to add new users to your WordPress blog,
Customize your own user profile, and can also edit users you have added to your WordPress blog.
You can assign each user the subsequent title role: evaluating your website traffic.
Administrator
An Administrator is capable to carry out all activities on the blog.
This ought to be set aside for you as the site or blog owner and only the persons you trust,
Highly with your blog as they have the power to do whatever thing, as well as denying access to your own site or blog.
Editor
At the editor, you can access and edit all posts, pages, comments, categories, tags, and links.
Author
As the author or who assign as an author, publishes and edit articles, posts, and upload media.
Contributor
This is the section where your contributor you have assign, write and edit own posts, but they would not be able to publish without approval.
Subscriber
These are your readers, they love your content and have decided to subscribe to your blog, so they can only read and comment on posts or pages
Tools
By means of tools, you are capable to complete some comprehensive duties on your WordPress blog.
Available tools
This part comes with pre-installed selection called,
"Press This" that make available a fast and stress-free way to pin text, images and videos from any site and share them on your blog.
Under "Press This," there is also a categories-to-tags converter.
Import tool
This tool enables you to import data from other blogging platforms into WordPress.
Export tool
This tool enables you to export blog content which can later be imported into new WordPress installation.
It is a very advantageous way to backup your blog content.
Settings
This menu comprises of all of the settings options for your WordPress site.
General
In this section you can configure basic options for your WordPress site, including the site name, description, URL, time-zone, date format and main administrator email.
Writing
This enables you to import data from other blogging platforms into WordPress.
Reading
This section helps you sets the home page for your blog,
To either a static page or latest blog posts, the sum of blog posts on your homepage and archives,
the sum of items in your RSS feed, and whether you desire to display your full post or an excerpt in your RSS feed.
Discussion
This is helps you control the way comments are received on your blog.
The most favorable setting is to moderate all new-comment authors and automatically accept comments by previously approving comment authors.
Moreover, hold in moderation comments with multiple links as this is a mark of a spammer.
Media
In this section, you can customize the default sizes for images uploaded to your blog
Permalinks
In this section, you can also customize the URL configuration for your blog.
The finest option is to have a configuration that permits keywords from your post/page titles to be applied into your URL,
Also well-known as the post name structure.
Conclusion
In all, when you are done choosing the right Blog theme,
You will need to constantly check and study all about respectively section of your Dashboard and get easy with the management options.
Doing so, will let you to improve your blog's design, functionality, and personality.
As soon as you are familiar with what it takes to customize your blog theme, make the necessary pinches to make it stand out and please your readers.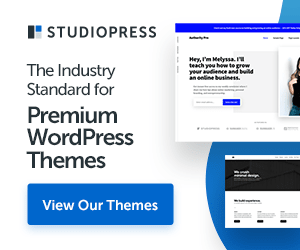 Originally posted 2020-05-04 00:00:00.